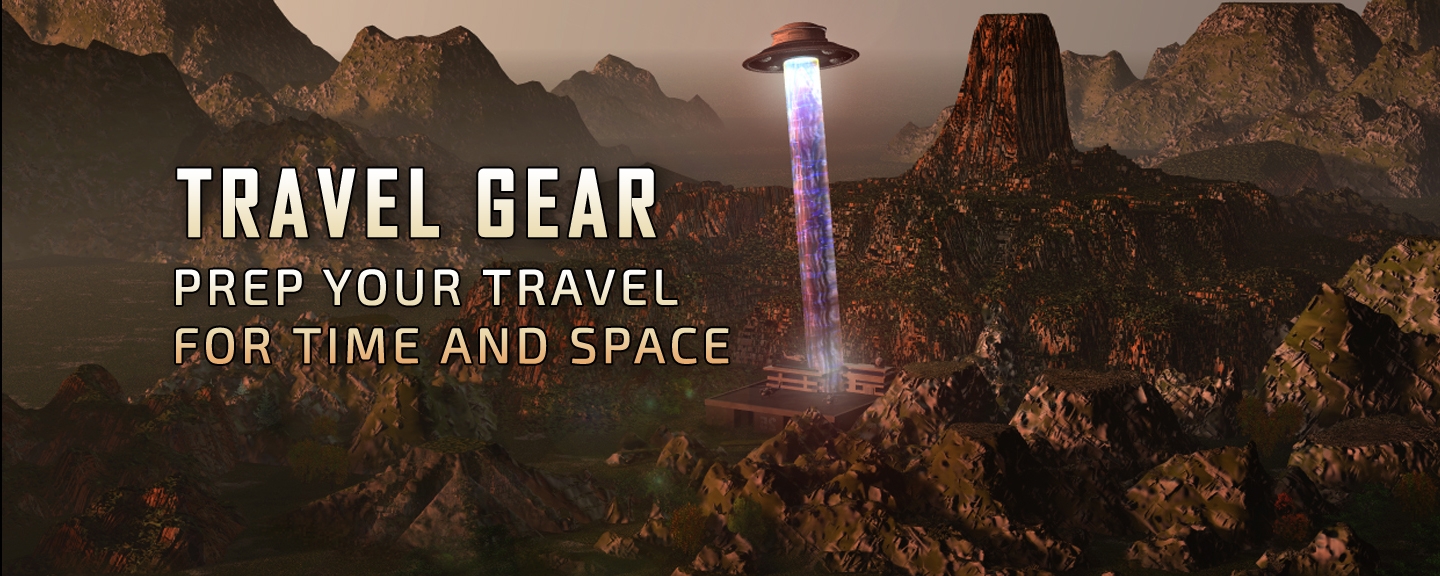 Prep Your Travel in Time & Space. You need some items with you
Town, country, hot or cold. Rough wilderness or urban jungle. Every environment and location is different. One needs to be able to adapt. And be prepared. Keep (small) items with you. In any case you need them.
We have a selection of time travel gear. For future and past timelines.
Like a captain, you need something to keep a logbook. Maybe you enter a world that doesn't have electricity. This means that you have to keep your notes on paper. In a small journal. It can't be hacked like an electronic device. Your travel notes are kept safe compared to digital notes. And you can always make a photo of your journal's pages. In case you need to transfer them. Or as a back up.
A notebook is necessary.
A Watch Clock
 When traveling you need to know what time it is.  For your local presence, on that timeline. We advise a watch that have several time zones.  Additional functions are useful as well. Read more ⇒
Radiation Detector Geiger Counter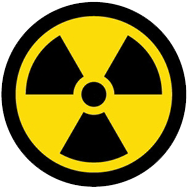 Use a separate radiation detector if you don't use a watch with this function.
Especially when one plans to go to a future timeline. Unless you're 100% sure that it's not a radio active world,  you may need it. Also when you want to go to the past.
A detector is necessary to carry with you.

GQ GMC-300E-Plus Digital Geiger Counter Nuclear Radiation Detector Monitor Meter dosimeter Beta Gamma X ray data logger recorder realtime monitoring test equipment
Fashion & Clothing for Timelines
Don't go to the mid ages dressed in 21st century clothes. People will ask questions and perhaps chase you. And don't go to the future in present (2017) clothing. They will know you came from the past.
Plan your journey well. Search for the best suitable clothing that will fit the timeline. You may not be able to carry suitcases full of clothes.
Choose clothing that fit in various timelines. 

How to Read a Dress: A Guide to Changing Fashion from the 16th to the 20th Century
Nutrition Vitamins
Your body is aligned with the food of your base timeline. For example: You're eating food that is available in this timeline.
Food from the mid ages is perhaps something you don't like to eat. And in some future timelines you certainly don't want to eat the food of that world.
You may not be able to carry lots of fruit and vegetables with you. Vitamins and supplements, powders and pills are often small. Handy to take with you.
Take nutrition with you. You may need it!

NatureWise Vitamin D3 5,000 IU for Healthy Muscle Function, Bone Health and Immune Support, Gluten Free & Non-GMO in Cold-Pressed Organic Olive Oil,1-year supply, 360 count
Radio
Use the Aether waves to keep updated on world events. Radios have been used for many years on Earth. Maybe you can catch a radio signal from the past. Or the future!
Search for the best frequency. A self powered radio is handy for worlds without electricity. Maybe you can detect a lost signal from outer space as well.
Use less Aether when necessary!

Kaito KA500GRN 5-Way Powered Emergency AM/FM/SW Weather Alert Radio, Green
Translator
This is especially handy when going into the future.
Don't be suprised when you arrive in a future timeline where everybody speaks North Korean or German.
We advise a book or device with languages. But it may be too much to carry a bunch of various books. An electronic translator may be useful. But be careful: there are timelines where only one language is tolerated! And not all timelines may have electricity.

Franklin 16 Language Speaking Phrase Translator EST-4016
Walkie Talkie
You need to transmit and receive spoken messages. When exploring new worlds, you want to share the discoveries. Keep each other updated on local events. Use code language if necessary. Make sure that the distance reach of the device is good enough.
Transmit and receive spoken words.

Midland LXT600VP3 36-Channel GMRS with 30-Mile Range, NOAA Weather Alert, Rechargeable Batteries and Charger
Power Bank Electricity
A Smartphone, flashlight, radio, walkie-talkie, translator, watch and a radiation detector. They all need to be powered. With electricity.
What to do in a world without electricity?
Solar powered devices may be useful. But what if you enter a world where the sun has been totally blocked?
An all in one device is most useful. Solar and hand crank. Self powered.
iRonsnow IS-092 Dynamo Emergency Solar Hand Crank Self Powered NOAA/AM/FM Weather Radio, with 2000mAh Power Bank, Charge, Flashlight, LCD Display (Army)
Spray Paint Marker
Not for hobby style graffiti. What if you're in a world where there seem nobody around? Or you've lost your travel mates? If you don't have any communication device, you may have to leave a mark behind. To let your friends know where you are, or going to. Use marks or signs that only you and your friends can understand. Please do not use spray paint on a tree. Only if there's no other option.
Use permanent markers or paint.
Leave a sign behind if necessary.
Rust-Oleum 249127 Painter's Touch Multi Purpose Spray Paint, 12-Ounce, Flat Black
First Aid Kit
 This needs no further explanation really. A first aid kit is something you need for all types of travel. But when going into the unknown, you may want to take a full packed first aid kit with you.